Engagement Ring Trends and Shapes
The engagement ring has evolved over the course of the last century, but in that time they have continued to symbolize love and eternal happiness with your life partner.
Since the 1920s, engagement rings have changed quite a bit to keep up with the fashion trends of each era. With that being said, there are many rings that have come in and out of style and some styles that have continued due to their timelessness and historic value.
Below are some of the most popular engagement ring styles during the last century. See what your ring says about you and its connection to historical trends in society.
1920s
During the 1920s, many looked toward different elements of artistic design as a model for their rings. Art Deco was extremely popular during this period and inspired many of the ring styles. Within Art Deco, geometric figures and shapes with clean cuts and lines are prominent features, something that lends itself well to ring design. Most of the popular diamond shapes for this time period were Emerald and Asscher Cut.
1930s
During and after the Great Depression, many consumers and designers shied away from rough cuts and sharp edges for their engagement rings. Many rings became rounded out and appeared softer to the naked eye. The round style became a staple during this time period as the rings were more simplistic and less expensive to buy at such a crucial time in the country's economic history.
1940s
The trend of the 1930s continued well into the next decade. Round diamonds were marketed to consumers as the must-have timeless shape to symbolize love and eternity. Many important figures, like celebrities, would wear their diamond jewelry on and off the set, further popularizing the shape and making a lasting impact on the engagement ring industry.
1950s
In the 1950s, attention to detail became a crucial part in the development of engagement ring styles. It was during this time that we saw many trends including stackable ring sets, which were first shown off on the hand of Audrey Hepburn. Additionally, pear-shaped diamonds led the industry at this time and became the most common shape to stack, making pear-shaped rings almost synonymous with stackable ring sets.
1960s
The engagement of Elizabeth Taylor and Richard Burton prompted the return of the Asscher Cut. With this, the '60s became a time focused again on the fundamentals of design promoted by the Art Deco movement. With Taylor's engagement, the Asscher Cut became prominent in consumers' minds, harkening back to the famous engagements of decades prior, and symbolizing the everlasting memories encased in a sharp, sleek and grand style.
1970s
By the 1970s, ring trends developed into a more modern and sophisticated manner. At the same time, consumers also wanted to follow the sleek and grand style of Asscher Cut by pursuing the similar Emerald shape. Consumers found that Emerald provided a modern flair while still being quite presentable like the Asscher Cut.
1980s
With the proposal of Prince Charles and Princess Diana, there was an immediate push to recreate Diana's ring both entirely and with individualistic variations. Her oval engagement ring was set in a halo style that created a spike in popularity for the classic shape.
1990s
The era of grunge set a pathway for many different and unique styles that were uncommon in previous decades. Marquise-style rings became a prominent trend during this time for their originality and bold designs.
2000s
The early 2000s brought back a traditional and timeless style we could all get behind and support, the princess shape. It was during this era that three-stone engagement rings landed on the radar of many consumers around the world. Symbolically, the three stones in the engagement ring signify the couple's past, present and future. Check out other symbolic and meaningful engagement ring traditions from around the world!
2010s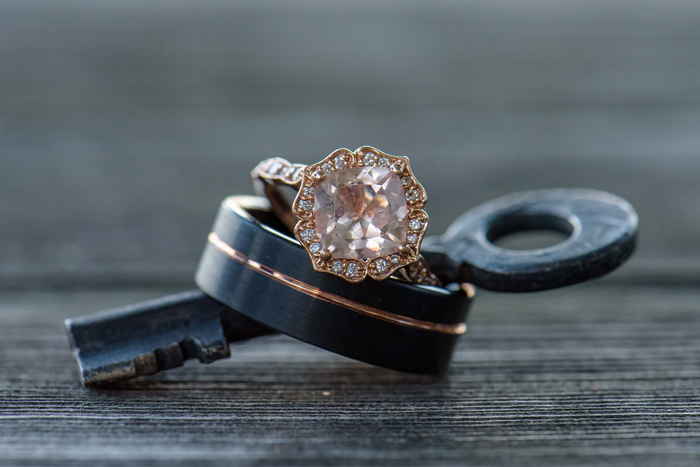 Halos around the original ring were a rising trend during these years. The cushion shape won over the hearts of many due to their ability to have a multifaceted appearance while further demonstrating the overall elegance in taste.
Trends Today
Today, custom-made rings are catching the attention of consumers. With the oval shape, you are able to demonstrate your originality by wearing the ring vertically or horizontally. Oval rings also provide consumers with a delicate yet tasteful appearance that is in its own way timeless. Check out some of our favorite rings on Pinterest.
Associations with Each Style
During the past century, there have been many returning styles that offer a sense of timelessness and can be easily traced throughout society. When choosing an engagement ring, it is imperative to choose a style that you know will gather the attention, so let's look at some of the options!
Marquise
With this style, you love flair! You have no problem making your style something that is unique to you. You often find pleasure in coordinating outfits and your overall appearance to match your ring.
Pear
This style is perfect for those that march to the sound of their own drum! This style, not as common as other styles on this list, captures the attention of many and those with a pear-shaped ring love explaining what makes it so special to them.
Princess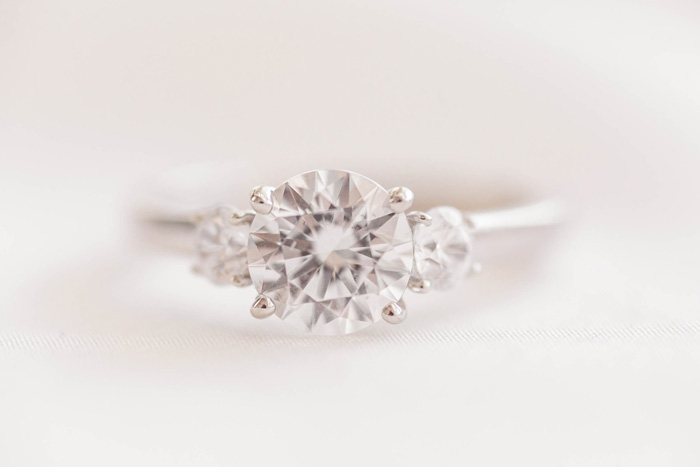 You love the vintage appearance and sophistication associated with the princess style. You have a strong interest in keeping things classy by utilizing this modern design while still holding the ability to showcase max amounts of sparkle.
Oval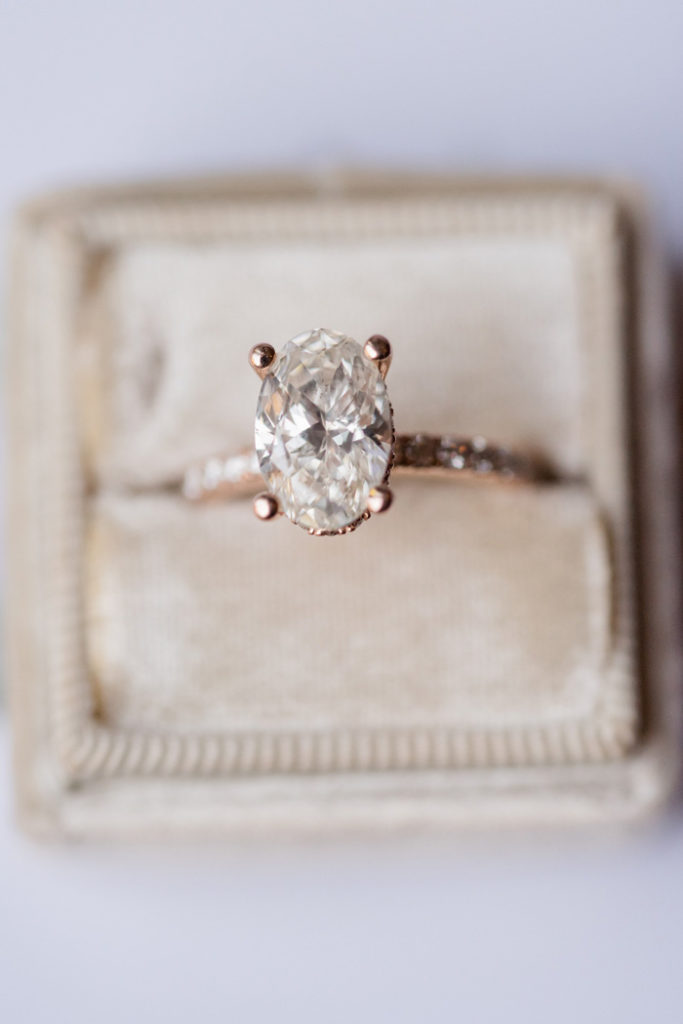 This style is made for those who admire tradition with a modern twist. Since this cut is becoming more and more popular currently, the wearer of this style gives off a classic and chic vibe that is on a level of its own.
Cushion
The cushion cut showcases shine unlike other cuts. The round edges matched with such a large center make for a sparkle will leave you feeling light, soft, and airy.
Asscher
You live for the old world. The history associated with this style is enough to show the world that you like the finer things in life all while showcasing the beauty of the stone itself in a multifaceted way.
Round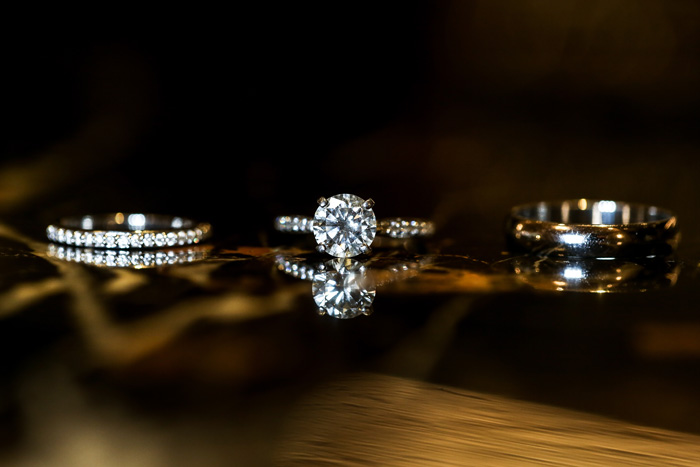 The multifaceting of this cut provides consumers with the maximum ability to see each and every sparkle in all lights. Those who wear this style enjoy a not only elegant, but timeless design that will forever stay current in the years that come.
Emerald
For this last shape, the elongated cut offers a wealth of refinement and elegance for whoever may be wearing it. This style is perfect for those who want to transcend classic style with an edge.
---
About the Writer
Lauren Reed is a senior at Ohio University studying journalism: strategic communication with two minors in marketing and retail fashion merchandising and product development. She works as a sales associate and social media coordinator at CLE Bride by Expressions in Mentor and also interns for digital marketing agency Sixth City Marketing in Rocky River. To learn more about Lauren, feel free to read her previous work on her company's blog or stop by CLE Bride on Saturdays!