Making your Wedding More Colorful
With warm weather here, it's the perfect time to break out the bright colors. Summertime outfits, makeup, and events are the perfect things to show off all things colorful. This is especially true for weddings. Even though every couple has their color palette set for their wedding day, why not make the most out of your special day and add as much color as possible? Keep reading on to find easy ways to integrate more color into your perfect wedding ceremony.
It's All in the Jewelry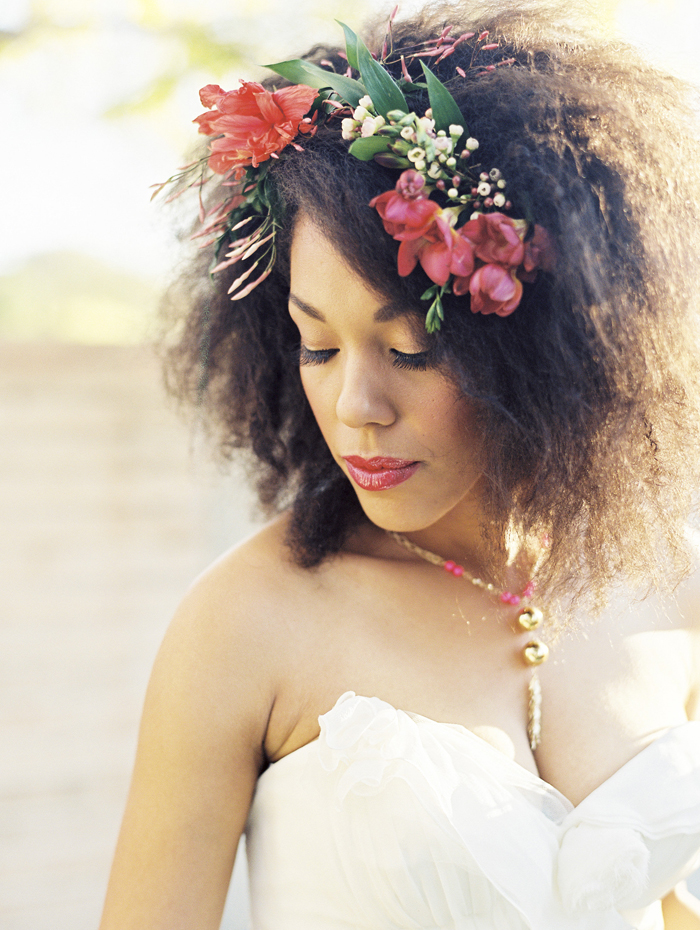 Every bride has an idea in mind of what statement jewelry she'll want to wear for the big day. Whether you want to be ultra-glam or go for a more minimalist look, you can use your jewelry as a chance to include more color into your wedding. Instead of going for the popular white, gold, or silver styles, dare to be different and incorporate bold jewelry pieces into your outfit with colors such as emerald, blue, or pink. Whether it's within your necklace, your earrings, or your bracelets, you can be as dramatic or as subtle as you'd like with your inclusion of colored jewelry.
Spice Up Your Hair
Every bride wants to make sure her hair looks absolutely beautiful on the day of her wedding. What better way to add some more color into your day than by adding a pop of color to your hair! Adding colorful accessories like a flower crown, brightly colored feathers or a light pastel veil will help make the perfect addition to your beautifully styled hair. If you've always had an extra edgy style, consider dying your hair or parts of your hair with a colorful hair dye for the big day. Depending on how daring or subtle you want to be, coloring your hair could be the perfect way to look bold, beautiful and unique for your big day. No matter what you decide to do, integrating bold colors into your wedding hairstyle is a great way to make your day extra memorable and something your spouse and guests will surely recall for years to come.
Involve the Groom Party
Sabrina Hall Photography

too much awesomeness
There's no reason the bride has to be the only one to include some color! The groom party can also participate and include colorful accessories within their outfits. Along with their colored boutonnieres, your groom party can opt to wear patterned and/or brightly colored ties. If you really want to go bold, have each groomsman wear brightly colored tuxedos for the wedding day. Not only will this definitely add its fair share of color to your wedding party, but it will also make your wedding pictures extra memorable. If you'd prefer for the groomsmen to make a subtler but still bold statement, each can wear a brightly colored watch or a colorful pair of loafers. As long as the colors go with your designated wedding palette, the options are truly endless!
Have a Colorful Cake
A Cake Come True

Posh Cakery and Andie Freeman Photography
The wedding cake is one thing guests look most forward to. While there are lots of important things to consider when looking for your wedding cake, the design will definitely be one of them. Instead of going for the typical white frosting, have your cake be full of color top to bottom! You can accomplish this with having your cake decked out with different colored flowers and/or applying colored frosting such as pink, purple, or orange. This won't only make your cake look that much more delicious, but it will serve as the perfect addition to your colorful wedding bash.