Kelsey & Matthew's Industrial Lakewood Wedding
REAL WEDDING | LAKEWOOD, OH
Kelsey and Matthew wanted their wedding to reflect their style and vision, rather than stick to the confines of one theme. They chose an industrial venue, vintage shoes and decor, chic chandeliers and table settings, bohemian flowers, and fashion-forward attire. As you scroll through these incredible photos taken by too much awesomeness, you'll be impressed that so many themes can cohesively combine to create such a gorgeous wedding. We know we were!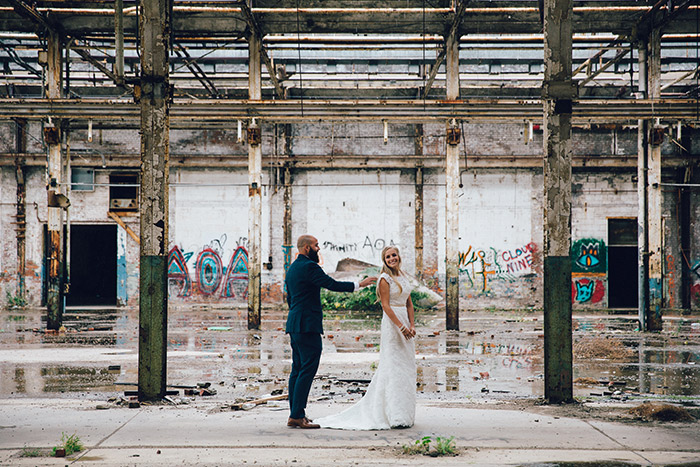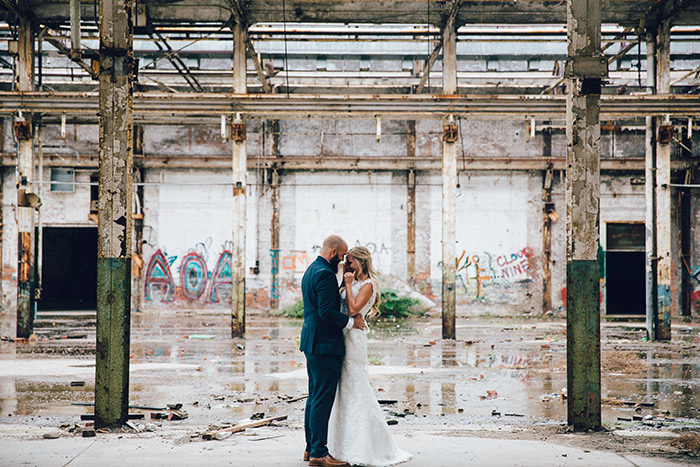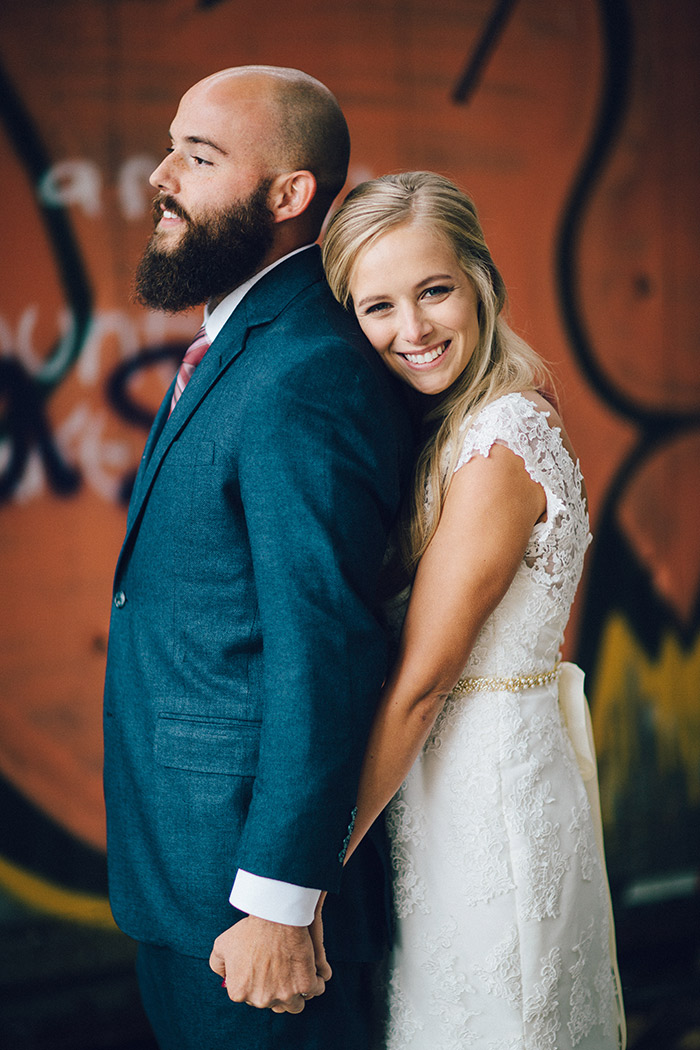 Kelsey said YES to her dream wedding dress at Henri's Bridal! They have hundreds of gorgeous designer wedding dresses to choose from, you are bound to find a style perfect for you with their wide selection!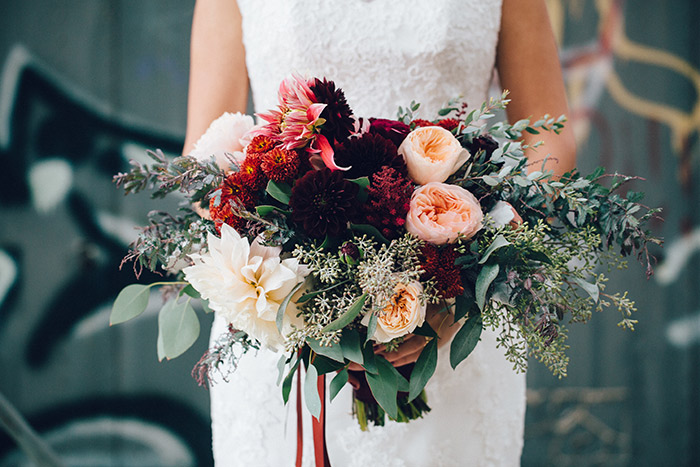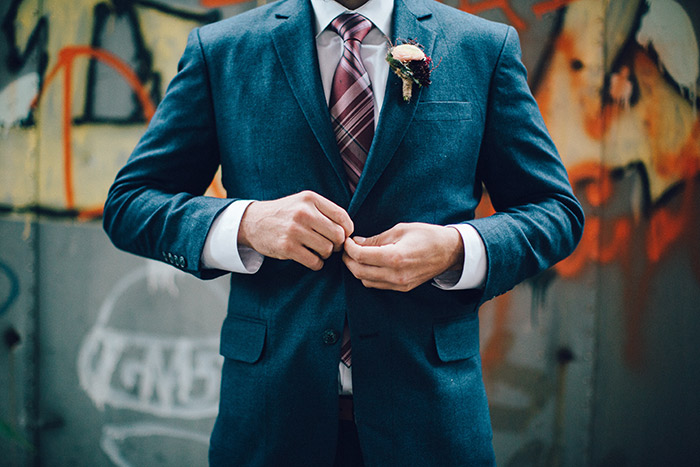 Too Much Awesomeness gorgeously photographed their entire wedding day, capturing all of the moments that matter! From their emotional first look to their first kiss as husband and wife, every shot was absolutely beautiful & memorable!
"This is YOUR day, not your parents, not your friends, not your relatives. Plan the wedding that you want, not what they want. Don't be afraid to speak up and tell them how you and your future Hubby envision your big day. It's going to be fun no matter what, and when things go wrong or not as planned, I promise it won't ruin the wedding. It will only add to the memories.

Kelsey, The Bride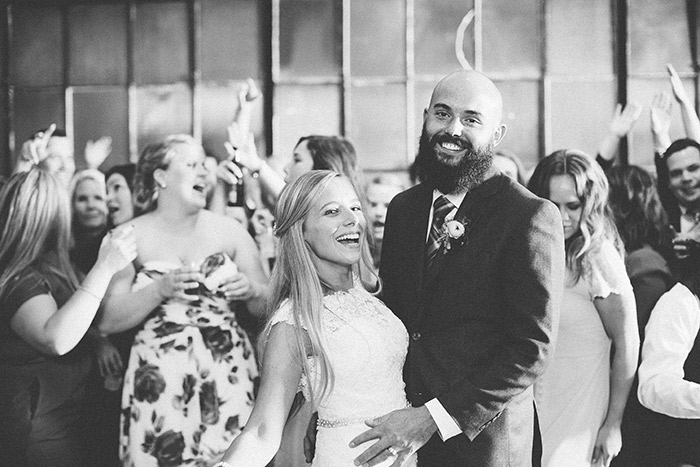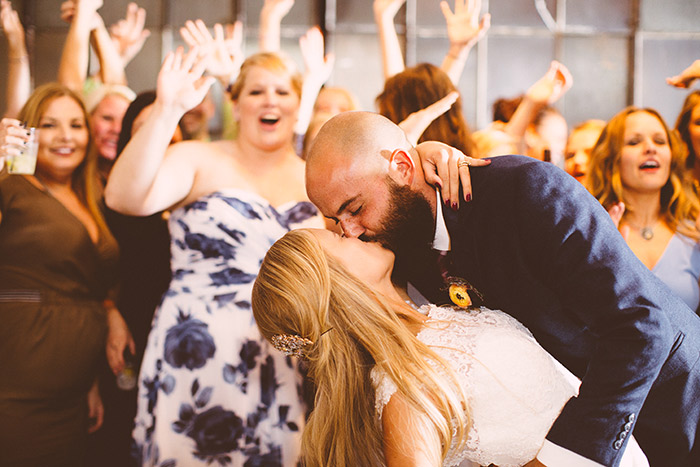 VENDORS:
Bridal Gown: Henri's Bridal
Hair Salon: Color by Numbers
Flowers: Fair Rarity Flowers
Ceremony & Reception Location: Lake Erie Building
Bakery: Dick's Bakery
Photography: Too Much Awesomeness