Laura & Terry's HOP-ily Ever After Wedding
REAL WEDDING | CANTON
This couple may just have the best first date story ever. After matching online, they met at a restaurant, immediately hit it off and lost track of time. Did we mention it was Friday, the 13th? After multiple missed calls and texts to her cell phone, Laura's daughter called the restaurant thinking tragedy had struck her mom on the dreaded, cursed day. Luckily, it was just the opposite! Terry later brought Laura back to their same exact seats to propose, and the rest is history!
WEDDING THEME: Eat, Drink, & Be Married
WEDDING COLORS: Navy Blue, Gold, & Champagne

The bride and her bridesmaids got their gowns at David's Bridal!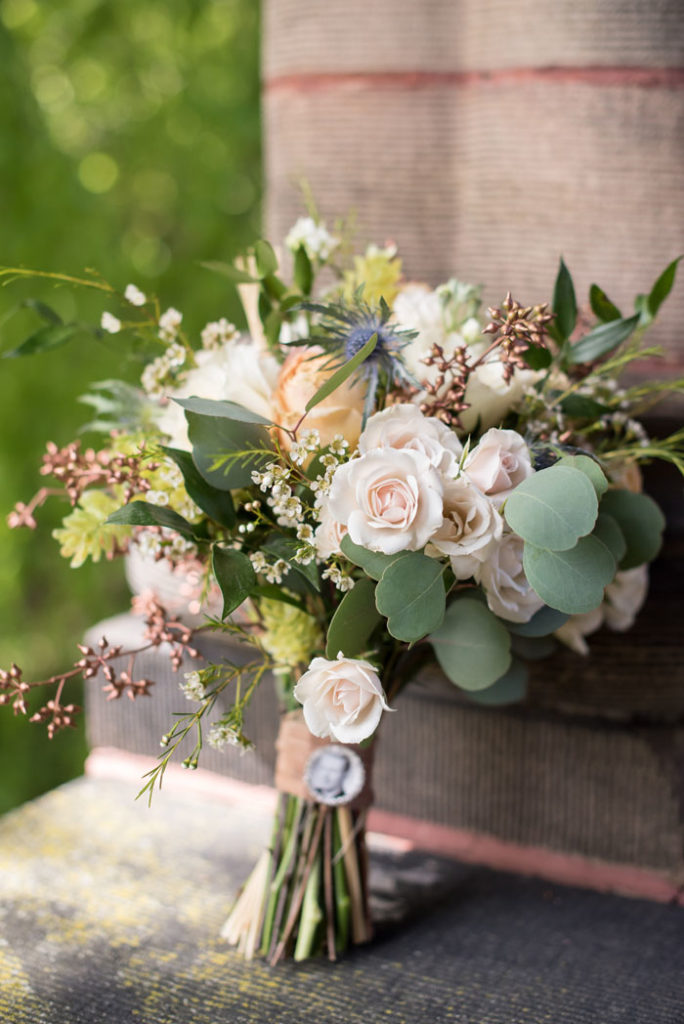 The bouquet and centerpieces were created by Nikki's Perfect Petal Designs. They even added hops to the centerpieces to pay homage to the brewery!
If you are having the ceremony and reception at the same venue, take the time to set aside 15 minutes in your timeline right after your nuptials to just be alone together and soak in the moment and really grasp it all. The day flies by so quickly and it was the best thing we did to just spend a few minutes relishing in the fact that we were actually husband and wife. Then let the party begin!

Bride Advice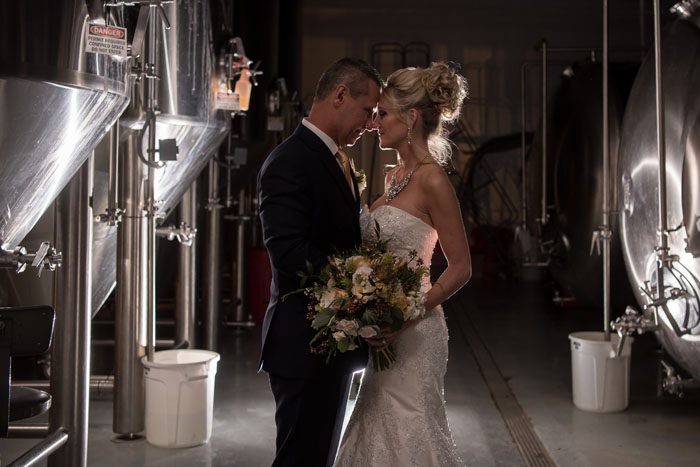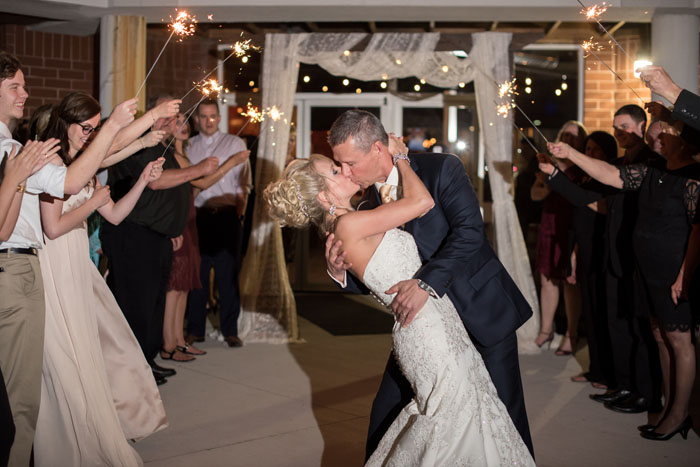 Bride's & Bridesmaids' Gowns: David's Bridal
Catering: Village Catering Company
Ceremony & Reception Location: Royal Docks Cannery and Brewhouse
Entertainment: On the Mic Entertainment
Flowers: Nikki's Perfect Petal Designs
Guest Accommodations: Springhill Suites Canton
Hair & Makeup: Vanessa Drozda with Vida Beauty Design
Men's Attire: Men's Wearhouse
Photography: Sabrina Hall Photography
Transportation: Rockstar Limo
Wedding Planner: reInspired Bride