Self-Care Checklist for the Bride to Be
Once the initial excitement of your engagement has passed, it's time to buckle down. Between venues, invitations, finding the perfect dress, or the seating chart you've been avoiding, there's no denying how hectic wedding planning can be. That's why it's important to take time to yourself in preparation for your big day. By following this self-care checklist, you can not only ensure you feel your best throughout the planning process but also look your best before you say, "I do."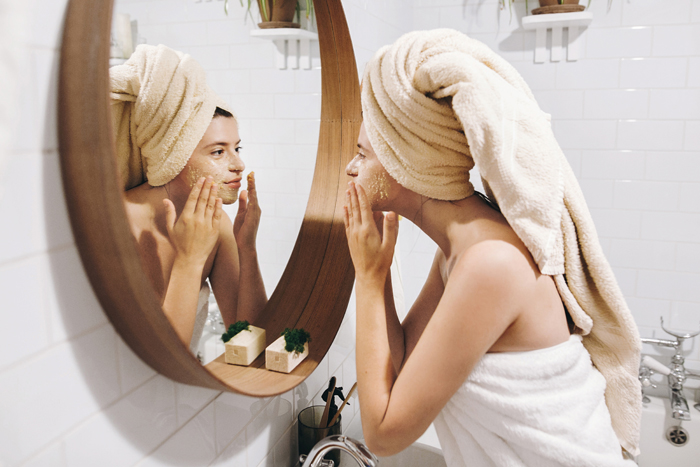 With all the products you have to choose from nowadays, it can be difficult to decide what's most compatible with you and your skin. Ingredients and price point can make establishing a solid skincare routine feel impossible. To make it easier on yourself, begin with the basics. Cleanser, toner, and moisturizer should be the foundation of your routine and be used both morning and night. Then, depending on your skin concerns, consider using additional treatment products containing retinol as this ingredient can help boost collagen and cell turnover, unclog pores, and decrease hyper-pigmentation.
Don't forget to include facials as a part of your skincare routine! Whether you decide on a face mask at home or visit an aesthetician, regular facials will help you maintain happy and healthy skin. You may see some flare-ups initially. Therefore, it's best that you establish a consistent skincare regimen approximately nine months before your wedding day. In doing so, your skin will be prepped and will leave you looking (and feeling) radiant on your big day.
Get a Spray Tan
If you want a bronze glow for your wedding day, steer clear of the tanning booth. Exposing yourself to harmful UV ray is not self-care. Instead, get a spray tan. You can easily do it yourself or visit a salon to have a professional help you out. Both options are reasonably priced and provide you with immediate results.
With a spray tan, you'll want to give it a test run before your big day. Consider getting a trial tan before your dress fitting to help decide if you want to go darker or lighter. Keep in mind that you will need to exfoliate your skin a week in advance to ensure that your tan applies smoothly, and then apply your spray tan two days before your wedding for optimal results.
Read More: 5 Tips for Safe Tanning Before the Wedding
Consider Laser Hair Removal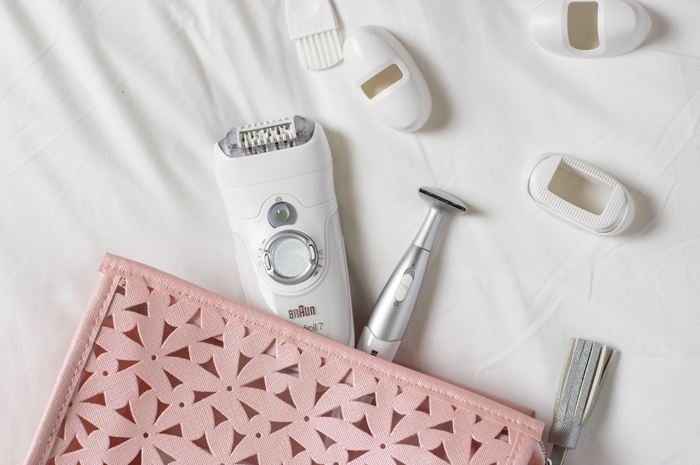 Let's be real for a second—shaving is the worst. From razor bumps, razor burn, and nicks, to the fact that hair grows back so quickly, it can feel as though it's a waste of time. To avoid all of this unnecessary hassle, especially for your wedding, try laser hair removal. While this may be a splurge, the prices can range depending on where you go and the specific treatment you receive.
It's important to begin the hair removal process about one year out, as it can take up to six sessions, if not more. Additionally, these sessions are spaced at least two weeks apart, so give yourself enough time to see positive results.
Think About Your Hair
The general rule of thumb when it comes to coloring your hair for the big day is to stay within two shades of your natural tone. Regardless of what color you choose, you'll want to begin planning your hair color after you've decided on a style. For ideal results, bring inspiration pictures to your stylist, and begin coloring six months out. Plan for a touch up ten days before you walk down the aisle.
Other hair care items you should keep in mind are shampooing and conditioning. Over shampooing can leave your hair looking dull and dry. Instead, ease up on the cleansing and wash your hair no more than three to four times a week. If you feel as though your hair is less than lavish, give it some extra TLC. Head to the salon for a deep conditioning treatment, or have a spa day at home for the ultimate self-care! Pick up a hair mask and some essential oils, and show your hair some extra love biweekly leading up to the big day.
Give Lash Extensions a Try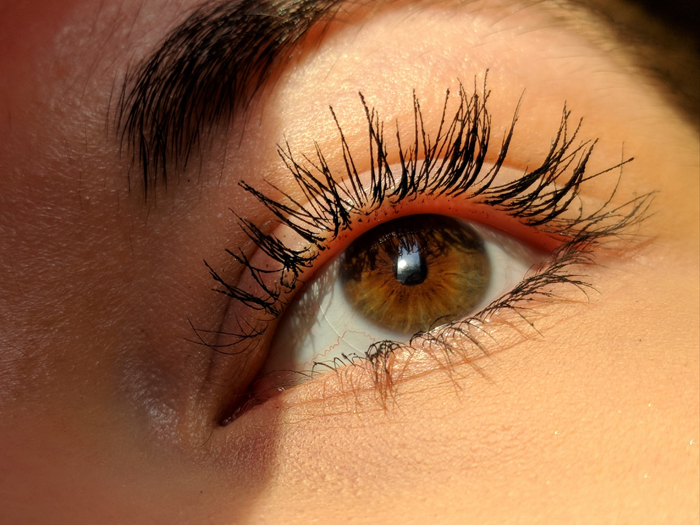 You want to look and feel your best on your wedding day, so why not go the extra mile for yourself? Once you've decided on your makeup look, think about ditching mascara or fake lashes and opt for lash extensions instead. Lash extensions are a great way to achieve a natural look without worrying about clumps, lash glue, or runny mascara.
Besides that, lash extensions are also great because they will last from your rehearsal dinner to your honeymoon. It's recommended you get your first full set three weeks out as a test drive (just in case) and then return three days before your wedding for a fill.
Invest in Your Nails
What better way to relax a little than to visit the nail salon? Treat yourself to a manicure leading up to your wedding to ensure your nails are in optimal condition. In addition to beautiful and healthy nails, ask for a gentle hand scrub and cuticle oil. This act of self-care can be done one to two days beforehand, but no more than a week before!
Manage Stress
Wedding planning can be chaotic and stressful, leading to additional problems outside of your big day. For example, skin concerns such as eczema or psoriasis can be partially caused or worsened by stress. If you begin to notice flare-ups, be sure you're getting enough sleep as that's when your body takes the time to heal.
A few ways you can unwind are yoga, going for a walk, or meditating. You should try to begin these self-care practices one year out from your wedding day. This will give you plenty of time to establish a healthy routine, and give your mind time to rejuvenate through these new methods of relaxation.