Gifts for your Bridesmaids
Your bridesmaids are your best friends, your ride-or-dies, your partners in crime. They're the people in your life that you love and trust more than anyone else! Show how much they mean to you – and how much you appreciate all the contributions they made to make your day special – with meaningful gifts.
Drinkware
BCR Studios by Brad

B Frohman Imaging + Design
Koozies, tumblers, mugs, wine glasses, and water bottles are all awesome gifts for your party. Get them personalized with their name, "bridesmaid," "I Do Crew," "Bride Tribe," or another cute sentiment. Not only are these great for photo ops at the bachelorette party, but they're perfect for getting ready on the wedding day.
Accessories
Your bridesmaids spend a lot of money on your bridal shower, bachelorette party, and their dresses. Consider helping out by purchasing their accessories, shoes, or even their alterations. Nail polish, earrings, necklaces, charm bracelets, or hair clips would be appreciated by your bridal party, will ensure they look consistent, and will help ease the cost of being a bridesmaid.
Practical Gifts
Pulsart Media

Pulsart Media
Makeup bags, flip flops, hangers, compact mirrors, candles, and tote bags are practical and cute gifts. The best part is that they can use these items after the wedding, too! Your friends will use them for years to come and think of the memories made as your bridesmaid.
Goodie Bags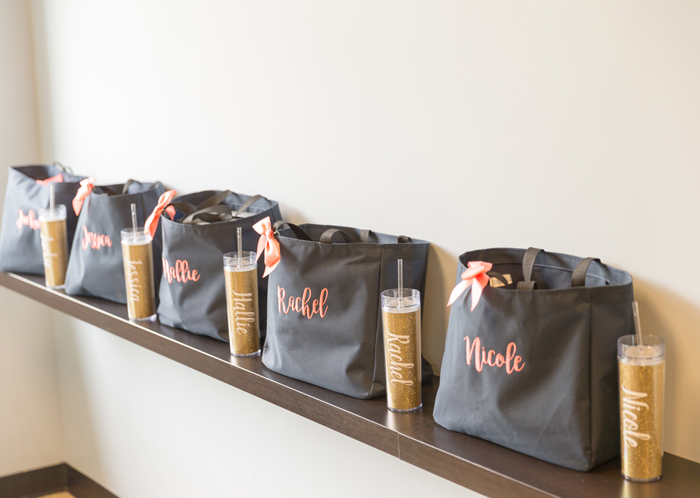 Everyone loves a good care package. Order cute tote bags and fill them with all your bridesmaids' favorite snacks! Throw in some makeup, toiletries, and things they may need for the wedding, like safety pins and cotton balls. Fuzzy socks or slippers, a cute sleep mask, face masks, and bath products are also bridesmaid favorites!
Attire
Jadie Foto

too much awesomeness
Ordering these gifts can be less subtle than the other options as you may have to ask for sizing preferences. Matching shirts, hoodies, or hats for the bachelorette party are cute and festive. Robes and pajamas are ideal for the night before the wedding and getting ready photos. As the bride, you should make yours slightly different so you stand out!
Hair and Makeup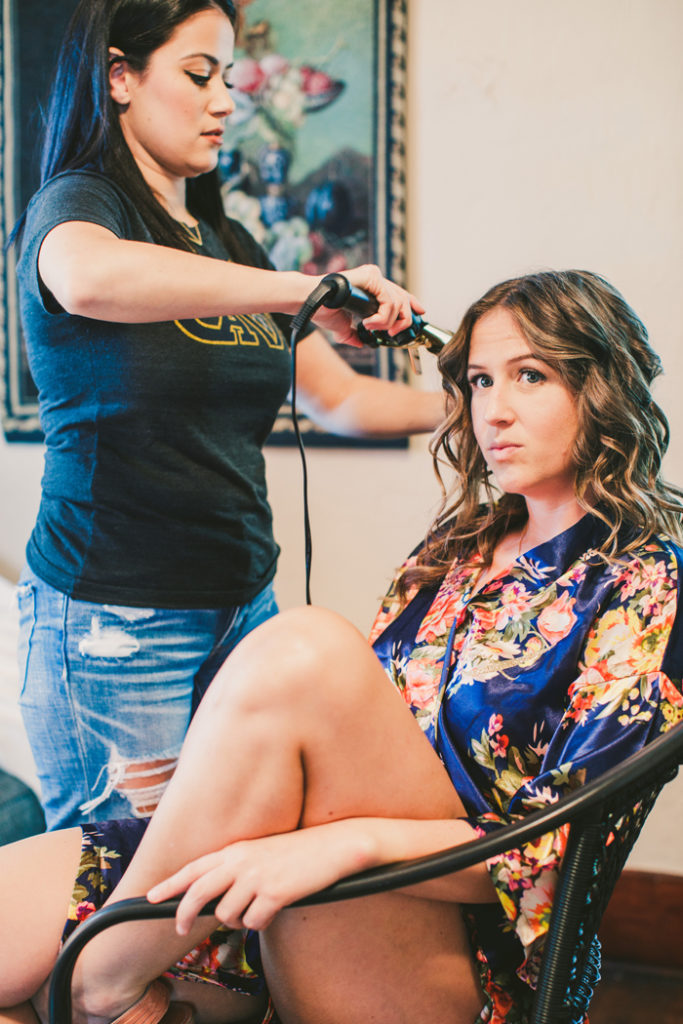 Like we mentioned before, being a bridesmaid can be costly! If you want your bridesmaids to get their hair and makeup done professionally, that can add another hundred or so dollars to their investment. Trust us, your brides will thank you for paying for one or both of these services. Or, consider taking them out for a spa day for facials, mani pedis, or massages!
---
Aside from the other costs and time commitments of being in your wedding, your bridesmaids will also buy you gifts for your bridal shower, bachelorette party, and wedding. Show them how much you appreciate their friendship with a personalized gift!
UP NEXT: