Song Choices for Reception Activities
You may already have an idea of what your first dance or father-daughter dance songs will be. But have you thought about some of the smaller activities like the bouquet and garter toss?
We've compiled a list of crowd favorite songs for each activity as well as some ideas you may not have considered! If you want something more unique, personal, or just don't have time to listen to each of these, refer to your DJ/MC for suggestions.
Find Local DJs:
Bouquet Toss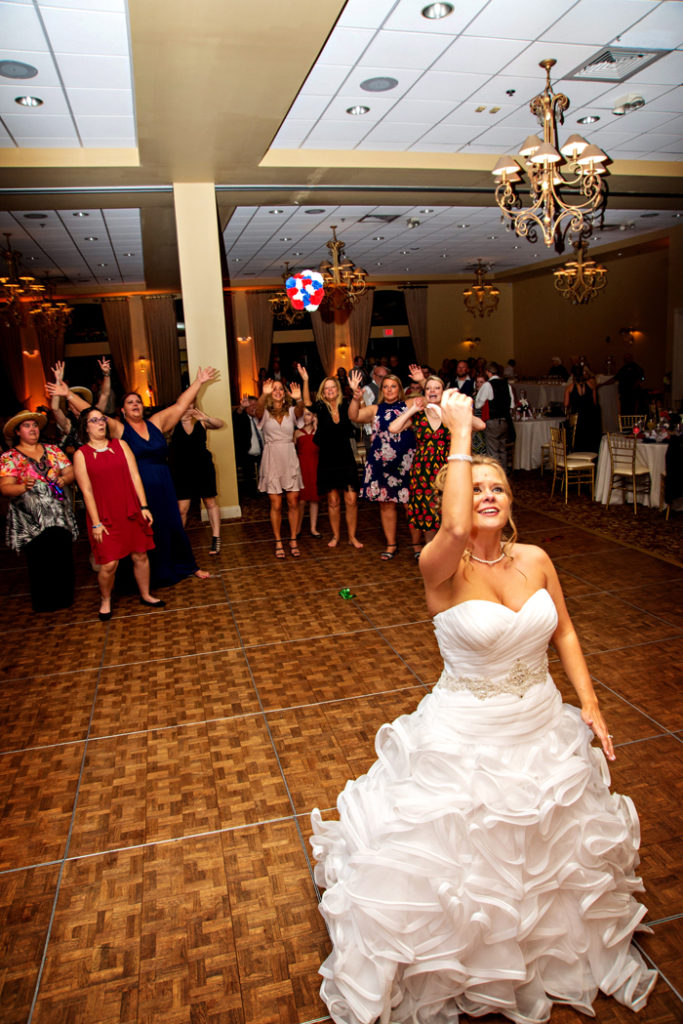 Traditionally, single women at a wedding wanted some of the "good luck" of the bride, so they tried to take pieces of her dress. The bride eventually started throwing the bouquet to distract them as she and her new husband made their exit. These days, it's simply a fun way for the bride to interact with her guests and gifts a nice souvenir to one lucky guest. Win-win!
Here are some of our favorite song choices to get all the women on the dance floor:
Man, I Feel Like a Woman by Shania Twain
Run the World (Girls) by Beyonce
Buy My Own Drinks by Runaway June
Paper Rings by Taylor Swift
Dear Future Husband by Meghan Trainor
No Scrubs by TLC
Milkshake by Kelis
Not into the Bouquet Toss? Check out these fun alternatives!
Garter Toss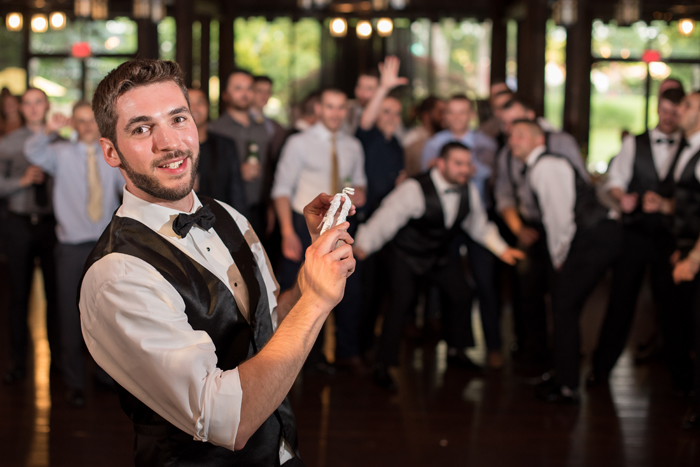 To pull off the garter removal and toss, a man has to exude confidence and sexiness. For that, you need just the right song! We all have that one song that completely transforms us from our normal selves into a seasoned-stage performer with years of dance experience. (That's not just us, right?) The following song choices are meant to do just that to the groom!
It's Raining Men by The Weather Girls
I'm Too Sexy by Right Said Fred
Suit and Tie by Justin Timberlake
Another One Bites the Dust by Queen
The Man by Aloe Blacc
Ridin' Solo by Jason Derulo
Death of a Bachelor by Panic! at the Disco
Cake Cutting
The top tier of your cake is traditionally meant to be packaged and frozen to eat on your first anniversary. So when you go to cut your cake, be sure to start at the bottom tier! You should probably discuss with your fiance beforehand whether or not you want to actually feed each other or shove the cake in each other's faces. You could even have jars in front of the cake where guests can "vote" who gets the cake in the face by putting money in their jar!
Some of these song choices are sweet, some are romantic, all are perfect for your cake cutting:
Sugar Sugar by the Archies
Sugar by Maroon 5
Marry You by Matt Wills
How Sweet It Is To Be Loved By You by James Taylor
You Make My Dreams Come True by Hall & Oates
Make it Sweet by Old Dominion
Born to Love You by LANCO
Check out these other fun wedding cake traditions.
---
The music you choose sets the mood of each moment. It decides whether your guests feel emotional, energized, excited, or bored. Check out our Spotify playlists and talk to your DJ to come up with the perfect soundtrack for your wedding!
UP NEXT: